About Us
Our Mission
At Metromile, we invent smarter ways to manage risk.
About Us
Metromile is the leading pay-per-mile car insurance company in the U.S. We're disrupting a $250 billion auto insurance category by offering an entirely new type of insurance that charges customers based on the miles they drive. We believe paying for what you use is more fair and more affordable. With pay-per-mile car insurance, low-mileage drivers see huge savings. We also believe in the power of data science and machine learning to make car insurance better and less complicated.

Leadership
Chief Executive Officer
Dan leads our vision to connect the world's cars and revolutionize the services that support car ownership. Most recently, he was the co-founder and CTO of AisleBuyer, a mobile retail innovator that was acquired by Intuit in April 2012. Additionally, he has published several research papers in machine learning with applications such as astrophysics, remote sensing, and computer vision. Dan has a Master's in Computer Science from Stanford University and a Bachelor's in Computer Science from Brandeis University.
Chairman of the Board
David brings a unique understanding of the impact of climate change on the world's people and businesses. In 2006, he founded The Climate Corporation, where he is the CEO. With the founding of Metromile, David saw an opportunity to combine hardware, software, and data science to access, analyze, and manage driving data, enabling products and services that can reduce our footprint. Previously, David was a founding member of Google's Corporate Development team, leading several of their largest acquisitions, and served as a Business Product Manager for Google's AdWords product. He has invested in and advised dozens of technology companies. David has a degree in Astrophysics from UC Berkeley.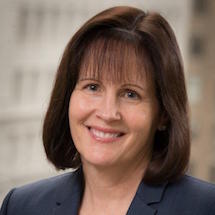 Chief Financial Officer
Carrie Dolan has decades of strategic financial experience and a proven track record of scaling high-growth consumer brands. Previously, she was the CFO at Lending Club and took the company public in 2014. Prior to that, she spent 10 years at Charles Schwab, where she was Senior Vice President and Treasurer, as well as CFO for Schwab Bank, which she helped launch in 2003. Early in her career, she held a variety of financial positions at Chevron including CFO of Chevron Credit Bank, a propriety credit card bank which she helped launch. She holds both a bachelor's degree in business and an MBA from UC Berkeley Haas School of Business.
Chief Marketing Officer
Bhanu leads Metromile's marketing organization, sets strategy for scaling growth, and builds the brand to reflect Metromile's values. He joined from Wells Fargo, where he served as SVP of acquisition marketing for its credit card business. A seasoned marketing professional, he's brought together customer insights, cutting edge machine learning/big data targeting strategies, and integrated marketing campaigns to drive business growth at leading consumer financial services companies including Capital One, Citibank and Liberty Mutual Insurance. He has an MBA from the Indian Institute of Management, Lucknow and a degree in mechanical engineering from the Indian Institute of Technology, Madras.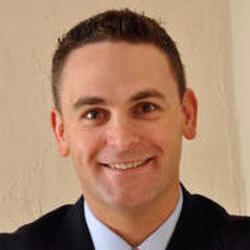 Chief Operating Officer
James Moorhead is the Chief Operating Officer at Metromile, where he is responsible for overseeing Sales, Marketing, Customer Service and Claims. James joined Metromile in 2015 as the Chief Marketing Officer before becoming the Chief Operating Officer in 2017. Previously, James was the CMO at Dish Network, a $15 billion pay-TV business, where he spent three years leading a company-wide business turnaround that increased Dish's market capitalization from $10B to $30B. Before joining Dish Network, James held senior marketing roles at Procter & Gamble for 12 years where he oversaw Old Spice during its brand revival. For his past work, Adweek's Brandweek editors named James as the 2010 Grand Marketer of the Year, and Advertising Age included him on their 2011 Creativity 50 list. His team's TV commercials have received many awards, including two Cannes Grand Prix, the Grand Effie and an Emmy for Best Commercial. James was also named the "Direct Marketer of the Year, 2014," by the Taylor Institute for Direct Marketing.
General Counsel
Jason has extensive legal, compliance, and operational expertise in the fintech sector. Jason was the Chief Legal Officer, Chief Compliance Officer, and Head of Operations for Roofstock, Inc. a marketplace for buying, selling, and managing single family rentals. Prior to Roofstock, Jason was the General Counsel and Chief Compliance Officer at Lending Club, which he took public in 2014. His work at Lending Club earned him the title of Best Corporate Counsel, Private Companies by the Silicon Valley Business Journal and San Francisco Business Times in 2014. Jason was also a corporate partner at Mintz Levin and Dentons and an associate at WSGR. Jason has a B.A. in Economics from U.C. Davis, a M.A. in International Economics and Public Policy (China Emphasis) from U.C. San Diego School of Public Policy & Strategy, and a J.D. from University of San Francisco School of Law.
VP, People
Krissy leads the People Operations (HR), Recruiting, Executive Administration and Facilities functions at Metromile. Previously, Krissy held People (HR) leadership roles at Airware, an enterprise drone analytics company, Flurry, a mobile application advertisement and analytics company, and OpenTable, the world's leading provider of online restaurant reservations. Krissy holds a BS in Business Administration from Northeastern University.
Vice President Corporate Communications
Debra oversees Metromile's corporate, consumer and internal communications. She has more than 20 years of experience working with high growth consumer companies. Serving as Metromile's first senior head of communications, she's held similar roles at SoFi and LendUp, two fintechs recognized for creating well-loved, disruptor brands.  Prior, she was SVP of corporate communications for Bank of the West, an $89 billion bank owned by BNP Paribas. Before moving in-house, Debra was an EVP at Edelman, the world's largest privately held communications agency, where she ran its SF-based corporate, crisis, and social responsibility practice. She's a graduate of SUNY Oneonta.
Chief Product Officer
Shaun leads the Product, Design and Growth teams at Metromile. Prior to Metromile, Shaun was at Atlassian for 6 years where he built the Growth function from the ground up including Product Management, Data Science & Analytics, Development and Voice of the Customer. Before Atlassian, Shaun has held various leadership roles in Engineering, Sales and Product Management. Shaun holds an Executive MBA as well as a B. Sc in Computer Science, both from the University of Technology, Sydney.