Carrying car insurance is a no-brainer. Besides keeping you within the bounds of the law, the major nuts and bolts of an insurance policy — your coverage limits, deductibles, and so on — are there to help you avoid financial ruin in the case of an accident.
But what about those options like rental coverage or a $0 deductible for glass repair, that are nice-to-haves but not necessarily standing between you and bankruptcy? Are you cheating yourself by not adding these bonuses to your plan? To help you avoid decision paralysis, here's what you need to know about three common car insurance add-ons.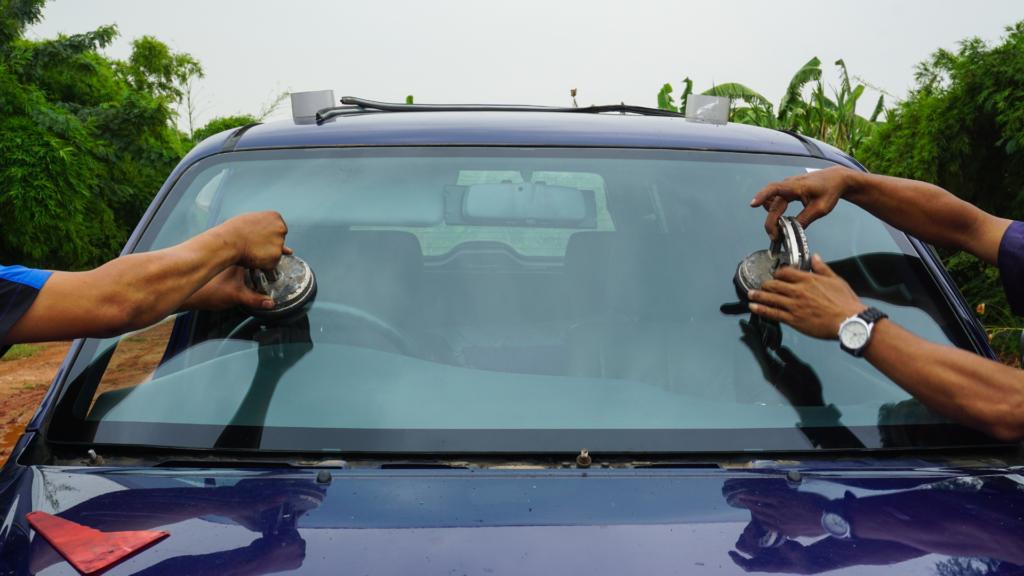 $0 glass deductible
A practically inevitable part of driving is an eventual glass issue, and even the most high-end vehicles are at risk for chips and cracks in the windows and windshield. The good news is these minor problems can be fixed quickly and easily. The not-so-good news is they typically aren't cheap. 
If you're particularly concerned about the state of your glass or if you're in the habit of driving your car through construction zones or other environments that increase your likelihood of chips and cracks, you may want to consider opting for glass and windshield coverage. With a zero-dollar glass deductible, your insurer will be the one footing the bill for repairs, so if you do experience a broken, chipped, or cracked windshield or window, you won't be on the hook for costs.

Rental coverage
When an accident occurs, you're likely consumed with gathering details, submitting a claim, and making sure you handle any necessary medical issues. But there's another major detail many people forget to consider in the aftermath of an accident: how to get around if your car needs to go into the shop for repairs, or worse — it was totaled.
If you rely on a car for work, errands, or any other daily responsibility, you'll probably need to replace your damaged vehicle with something as soon as possible. The easiest option would be to rent a car, but — surprise, surprise — rental cars can be pretty pricey. By adding rental car reimbursement to your car insurance plan, you protect yourself and your wallet with the assurance that your insurer will cover the cost of your rental while your car is out of commission. If the thought of being without wheels is too much for you to bear, you might want to consider this extra a must-have.

Roadside assistance
Is there anything worse than the thought of being stranded by the side of the road? There are dozens of reasons this could happen — especially if you have a…let's say "less than reliable" vehicle. Car stuff just happens. Enter roadside assistance.
By adding roadside assistance to your insurance plan, you're covered if you need any of these:
Flat tire fixes

Locksmith services

Emergency gasoline delivery

Towing (up to the distance outlined in your contract)
(Brag alert: Metromile's roadside assistance works completely through our app — no digging cards out of your glovebox or looking up missing phone numbers.)
Like the other extras, roadside assistance can provide peace of mind. And if that peace of mind feels worthwhile, roadside assistance coverage might be for you. The good news is that none of these extras will break the bank — they often cost only a few bucks a month.
So the question is: how much value do you place on peace of mind?
Need more info on these or any other Metromile features or extras? Visit metromile.com today to get a free quote; we'll find the plan for you, with or without the extras.